Music Ministries
Adult Music Ministry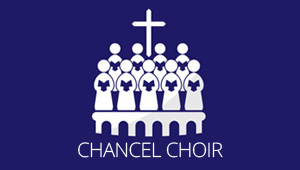 Chancel choir sings at the 10:00 a.m. traditional worship service and at special services throughout the year. We welcome singers from teenagers to adults. No auditions are required, just a desire to sing, have fellowship with one another and sing praise to our Lord.
Choir Rehearsals – 9:30am Sunday Mornings and 7pm Wednesdays in the Choir Room

Bell Choir Ministry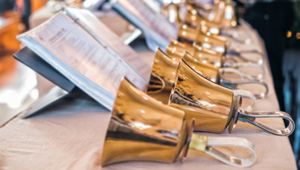 The Atlantic Bell Choir meets at 6:30p.m. on Monday nights. We rehearse for approximately two hours of laughter, music, and just plain joy of playing together. Special concerts are held several times each year. The dates of these concerts are featured on the calendar.
Morning Glories Choir meets at 10:00am on Tuesday mornings.

Adult Bible Studies and Christian Discussion Groups
In order to encourage people to grow in their faith and understanding of God, bible studies and informal book discussion groups are offered throughout the year. Some meet weekly while others meet periodically. See church calendar for new offerings.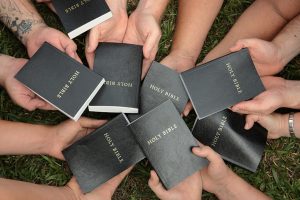 Children's Ministries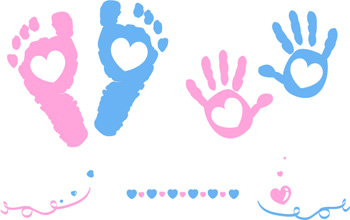 Nursery care is offered at both services every Sunday during the spring, fall and winter months. During the summer when the 8:30 am service meets on the boardwalk nursery care is not offered, but bags with bible stories and coloring sheets are available.
Children's Time is offered at the 10:00 am worship service weekly, except for the first Sunday of the Month. The pastor as well as youth help to lead this time.
Children's Sunday School is offered at 10:00 am during the fall, winter and spring. If for some reason the class is not available on a Sunday, we offer alternative activities for children.
Youth Ministries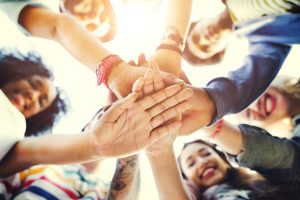 Youth Sunday School is offered every Sunday at 10:-00 am during the fall, winter and spring. Special youth Sunday morning activities are offered periodically during the summer. Confirmation classes are offered when we have youth in that age group (generally 6-8th grades). Throughout the year the youth assist with worship, special ministry events at the church, and attend community youth events, like the rallies at the Ocean City Convention Center. We offer a liturgical dance group. The group participates in our Christmas and Easter services. Youth also take part in presenting special Christmas skits, plays, and/or music. They assist with mission projects, including helping to lead the annual Operation Christmas Child box collection and delivering meals to the shut-ins.
Atlantic UMC follows Safe Sanctuaries Procedures to protect children and youth in our care. Follow this link to view the church's Safe Sanctuaries Policy to Protect Children.